If you're you not new here, you have probably already seen my review of the Revlon Super Lustrous Lipsticks from April 2021. Although I didn't review them until last year, this formula has been one of my favorites since about 2012 and I continue to sing its praises. In that post, I swatched the shades Rum Raisin, Raisin Rage, and Desert Escape (click here to see that post). I have now posted 202 blog posts on this website and to this day, that Revlon Lipstick review is still my most viewed blog post. Since there is still clearly interest in these lipsticks and I couldn't find anyone else with this shade (Make Me Blush), I figured it was a great occasion to share it with you.
If you aren't familiar with the Revlon Super Lustrous line, it is a traditional cream lipstick. They are comfortable, provide decent pigmentation, don't accentuate lip lines, and are fragrance-free.
This blog uses affiliate links (marked with **). When you purchase through links on my site, I may earn a small commission. Learn more here.
If you are interested in this line of lipstick, do yourself a favor and get it from Walmart ($3.98 -$6.99)** or Target ($4.99-$7.99). Ulta always charges more for drugstore makeup than Target and Walmart. These are no exception; Ulta is charging $9.99** for them. I've personally only been able to find Make Me Blush at Target. So you may have to consider ordering it online if you like the shade.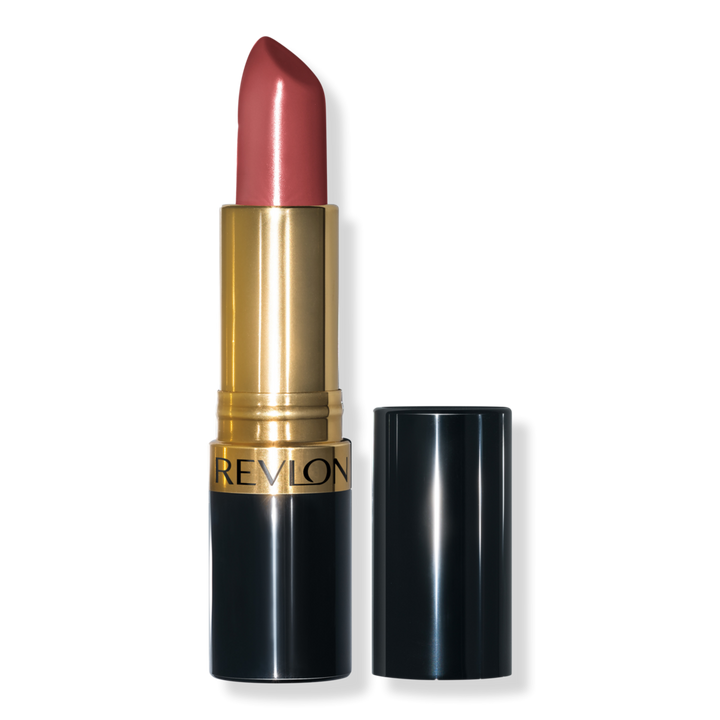 Revlon Super Lustrous Lipstick**
Comparison Swatches: Make Me Blush and Desert Escape
If you are interested in some of my other favorite lipstick formulas, you can find them here:
---
If you enjoyed this post, please consider sticking around and checking out more of my content.
Brands A-Z: Check out this index if you want to know what products I have posted about in the past.
MAC Cosmetics: I likely have some swatches you've been searching for if you love Mac as much as I do.
Shop My Stash: Join me as I share swatches of my products and occasionally search for alternatives to new releases.
Free Shipping on any $35 Purchase at Ulta Beauty**
Disclaimer: I purchased all products featured with my own money. This site receives a minimal commission from participating in the WordAds program and using affiliate links. For my full disclosure policy, click here.