Even when products don't work for me initially, I do my best to test them in different ways to find a way to use them. Unfortunately, these are some products that I could never get to work. Labeling these as the worst makeup products of 2022 doesn't mean that they won't work for anyone else, but for me, there are several other products with better performance that I would recommend over them.
---
This blog uses affiliate links (marked with **). I may earn a small commission when you purchase through links on my site. Learn more here.
ONE/SIZE by Patrick Starrr Turn Up The Base Buttersilk Concealer, $25**
The ONE/SIZE Turn Up The Base Buttersilk Concealer was so bad for me that I returned it. I don't think it is a bad product, but it did not work for me at all. This formula dries down quickly, but not so quick that it is hard to work with. Since it is matte I was hoping that I could wear it without powder, but unfortunately, I got creasing. Creasing is a typical issue for me, so that definitely doesn't mean it will crease on everyone. Setting it with powder did help the creasing, but it was already so dry looking on its own that the powder only made it look worse. Obviously, that makes sense, but since I was trying it out anyway, I tried it with powder just to see how it went.
This is a matte, full-coverage concealer, so if you know my skin concerns (dry, sensitive, eczema-prone) you may be wondering why I even tried it out. Well, the Sephora product information does claim that this can work for dry skin and I also watched several reviews from other people with dry skin that love this formula. So it just doesn't work for me personally. I would recommend the Pat McGrath Sublime Perfection Concealer** and the Too Faced Born This Way Super Coverage Multi-Use Longwear Concealer** over the ONE/SIZE concealer. The Pat Mcgrath is the most similar with its full coverage and matte finish. The Too Faced concealer has better coverage than both the Pat McGrath and One Size but it has a natural/satin finish. For swatches and more details on Pat McGrath and Too Faced concealers, I have a post that you can check out by clicking here.
---
I talked about this one in a previous fails post, so if you missed that and want to know more you can click this link. The bareMinerals BarePro 16HR Powder Foundation has medium coverage when used with a brush and at least for my skin type, that is the better way to apply it (rather than the included sponge). The main issue with this formula is that it looks dry and accentuates bumps and pimples that I didn't realize I had. It does look less dry as I wear it, but it also starts sinking into pores and lines. My skin just doesn't get along with this formula. I know that typically powder foundation isn't recommended for dry skin anyway but MAC Studio Fix Powder Plus Foundation** (see swatches by clicking here) still works well for me and is the best powder foundation I've been able to use with my dry skin. I would also recommend the Too Faced Born This Way Pressed Powder Foundation** over the bareMinerals BarePro Powder, although it does seem to be getting phased out.
---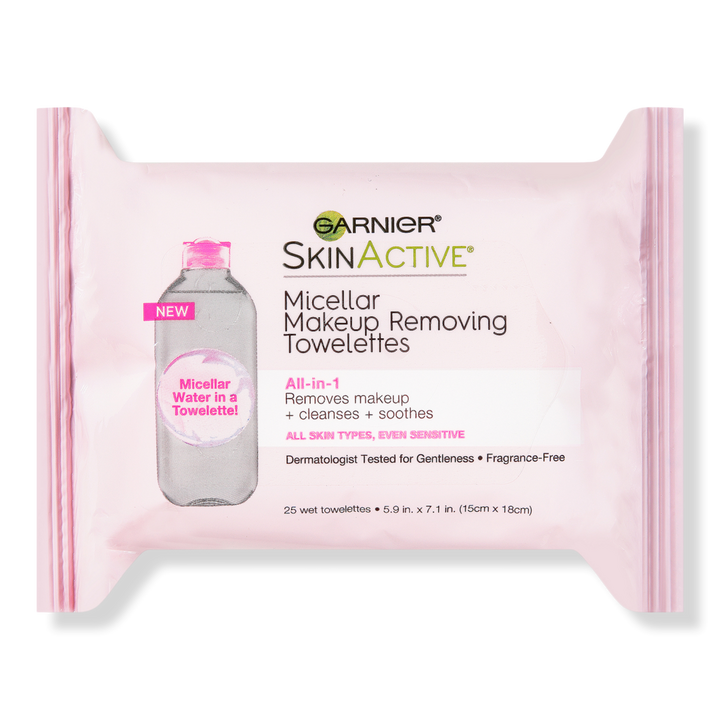 Garnier Skinactive Micellar Makeup Removing Towelettes, $6.99**
I expected these wipes to be the same as the Garnier Skinactive Micellar Cleansing Water, $10.49** but in a towelette format. Well not only is the formula of these wipes not as effective at removing makeup but they also dry out fast. The fact that they dry out so quickly could be the reason they are not as effective, but either way, these are a pass. I much preferred the Cetaphil Gentle Skin Cleansing Cloths** and they are also $6.99 for 25 if you can find a single pack although sometimes they come in a twin pack. I also like the MAC Gently Off Wipes + Micellar Water, $32** if you don't mind spending more.
---
This is another one from that previous fails post, so again for more details, you can click this link. The Armani Lip Power in their cult classic 400 shade is absolutely beautiful. Unfortunately, I couldn't find a way to keep this formula from bleeding outside my lip lines and into the corners of my mouth. If you are looking for a similar shade that wears better I would check out MAC Red. You can see the two shades compared by clicking here. MAC Red (technically it's called MAC MAC Red) isn't as shiny as the Armani formula, but that's likely what helps it wear better for me. The Propa Beauty Lipsticks are a great high-shine finish that stays put on me. They are not quite as pigmented as the Armani Lip Power but it's an excellent formula that gives good color while also wearing well.
---
What products didn't work out for you this year?
---
If you enjoyed this post, please give it a like down below. If you'd like to check out more of my content, here are some places to start.
Brands A-Z: Check out this index if you want to know what products I have posted about in the past.
MAC Cosmetics: I likely have some swatches you've been searching for if you love Mac as much as I do.
The Wanderlust List: Join me as I search for alternatives to new releases.
Disclaimer: I purchased all products featured with my own money. This site receives a minimal commission from participating in the WordAds program and using affiliate links. For my full disclosure policy, click here.