I enjoy writing these posts because it is a chance to talk about some older products that still manage to take up permanent residence on the brand's best sellers list. To keep it simple, I use the brand website's best seller list rather than separate retailers. I have already done a best sellers posts on NARS, Bobbi Brown, Clinique, and Laura Mercier if you'd like to check those out.
While it's a tough sell to say anything from MAC Cosmetics has been completely forgotten, there are a couple of products that I want to showcase from the brand anyway. Despite not hearing as much hype about MAC Cosmetics they are still a powerhouse in the beauty industry and I'd imagine that a lot of people have some everyday staples from the brand. To get nerdy on you for a quick moment, MAC and Estee Lauder led the Estee Lauder Companies' makeup portfolio with a net sales increase of $337 million combined (according to the Estee Lauder Companies August 24, 2022, annual report). So again, MAC isn't really forgotten by makeup consumers at large, but if you are tuned in to beauty news, I think the items I'm going to talk about today may be lesser known to you.
This blog uses affiliate links (marked with **). When you purchase through links on my site, I may earn a small commission. Learn more here.
MAC is also joining in on the Labor Day sales and having a buy more, save more event ($20 off $75, $30 off $100, and $50 off $150). There are some exclusions, so double-check the website for the terms** before you get too excited 😉.

Offer ends 3:00am EST on September 8, 2022**
I've never mentioned it, but I rarely take photos of brand new products anymore. Over the years my goal has become to take that shiny new appeal out of the equation and showcase used products more. So these palettes don't look pristine, maybe even gross to some people, but hey, I used them 🤷🏽‍♀️.
This is my second time owning this product, so I feel like I have a good amount of trial and error with this one. MAC says that this formula is the same as the Studio Finish SPF 35 Concealer ($26)** in the pot, but the ingredients are different, so I have never understood this. If you happen to have tried both formulas, let me know in the comments if you think they perform the same.
Quick Update – I forgot to mention that this palette comes in 6 different shades: Light, Medium, Medium Deep, Dark, Deep, and Extra Deep.
The brand claims this is medium to full coverage, but I feel like it has full coverage. I do think you can use less product to get medium coverage but it is hard to get a feel for the amount to use in order to do that because it is so pigmented with not much product. The upside to that is being able to use a minimal amount and get the coverage your after. For me, this translates to no creasing under the eyes and no settling into pores and lines on the face. While the Corrector (pure orange) is pigmented, I've never had any issue being able to cover it completely with my foundation or concealer and it doesn't turn the other products orange. I do like to set with powder when I use this as a concealer, but I'm not sure it's 100% necessary. The formula does dry down on its own and "set" but not to a powder finish. The brand claims it has a natural finish, and I would agree with that. For a dry skin type like mine, this is great on its own when used on the face without setting powder. However, under my eyes, I do need to set this formula, but that is very typical for me.
I don't like mixing colors but I do think it is fairly easy to mix these together to customize a shade. I do wish that you could get more of the shades individually. It would be nice to be able to make a duo for myself with just one concealer and one corrector. While they currently have a refill pan for Pure Orange ($14)**, there are only 2 concealer shades** available in the refill pan. Oh, and I want to point out that MAC Shades are not exact across formulas. MAC doesn't have a true shade match for me, but for reference C8 in the Studio Fix Fluid foundation is the best they make (but too dark). MAC NC45 is always too dark and looks orange on me but in this concealer palette, it is not as dark as the other formulas. NC42 works as an under-eye shade for brightening, but the one in the palette is darker than the Pro Longwear Concealer formula. For some people, the variations may not make a difference, but I just wanted to point that out.
MAC Dark Conceal and Correct Palette (left 6 shades)
LEFT COLUMN

NC45
NC50
Ochre
RIGHT COLUMN

NW45
NW55
Pure Orange
MAC Medium Deep Conceal and Correct Palette (right 6 shades)
LEFT COLUMN

NC40
NC42
Rich Yellow
RIGHT COLUMN

NW40
NW43
Burnt Coral
If you're unfamiliar with the Conceal and Correct Palettes the closest point of reference I can give you for texture is the Bobbi Brown Corrector (pot form). While the textures are close, Bobbi Brown's is stickier. The MAC formula also doesn't crease on me and the Bobbi Brown does. I have reviewed the Bobbi Brown Corrector if you are curious to know more. In my experience, the MAC formula works with both brushes and fingers while I was only able to get the Bobbi Brown Corrector to work decently for me when using a brush.
The only other pot form concealer I have tried is the NARS Soft Matte Complete Concealer ($30)** and the formula is drier and I don't find myself needing to powder it for the under-eye area or the face. As far as other correctors go, the Charlotte Tilbury Magic Vanish Color Corrector ($32)** performs similarly to the MAC Conceal and Correct but is drier in comparison and it takes more concealer to cover it completely. So when using the Charlotte Tilbury, I end up with a heavier look that ends up creasing more due to the additional product I have to use. That isn't to say that the Charlotte Tilbury is more pigmented, because I think they are fairly close. It just seems to be harder to get the orange tone to disappear under concealer (even using full coverage concealers).
Overall, I am always really impressed when I use this formula. It wears well throughout the day, but honestly, as someone with dry skin, this is rarely ever an issue. It doesn't accentuate my texture or fine lines or make me look dry. I prefer to use other concealers for shade match and formula (Dior Forever Skin Correct, Armani Luminous Silk), but if MAC actually started making more olive undertones available, I could see myself using this regularly.
---
I do think a lot of people still use and love the Mineralise Skinfinish powders, but I do wonder how many people realize that MAC has extended the shade range. I unfortunately still can't find a spot on match, but there are a lot more options these days. I did feature this in my Setting Powders That Work for My Dry Skin post back in September 2020. Check that post out if you want to see the shade dark compared to medium dark or need other powder recommendations for dry skin.
According to MAC, this powder has sheer coverage with a natural finish and I agree with the finish but would call it light coverage. I do find that during the winter when I'm at my driest, it is more matte, so keep that in mind if you are dry as well. Since this powder doesn't have much coverage, the shades can be forgiving. My Estee Lauder 4W4/NARS Natural Radiant Tahoe (wearing this in my profile picture) skin tone can get away with the shades medium dark, medium tan, and dark. The shades aren't the most olive-friendly, so if you have an olive undertone as well, just keep that in mind.
One thing I have noticed over time is that the MAC Mineralize Skinfinish Natural Powder has a better finish when I buff it in rather than just pressing it into the skin. This buffing method gives me a more satin finish and I'm finally seeing the dimension that MAC talks about in their claims. I do like this paired with the Armani Luminous Silk Concealer for under eyes as well. I find that it doesn't change the finish despite not using the buffing technique in that area. However, the Armani concealer is a great one so the MAC powder doesn't really have to do any heavy lifting. The powder is still more matte than I personally prefer for my dry skin, but I do still like it enough to keep it around.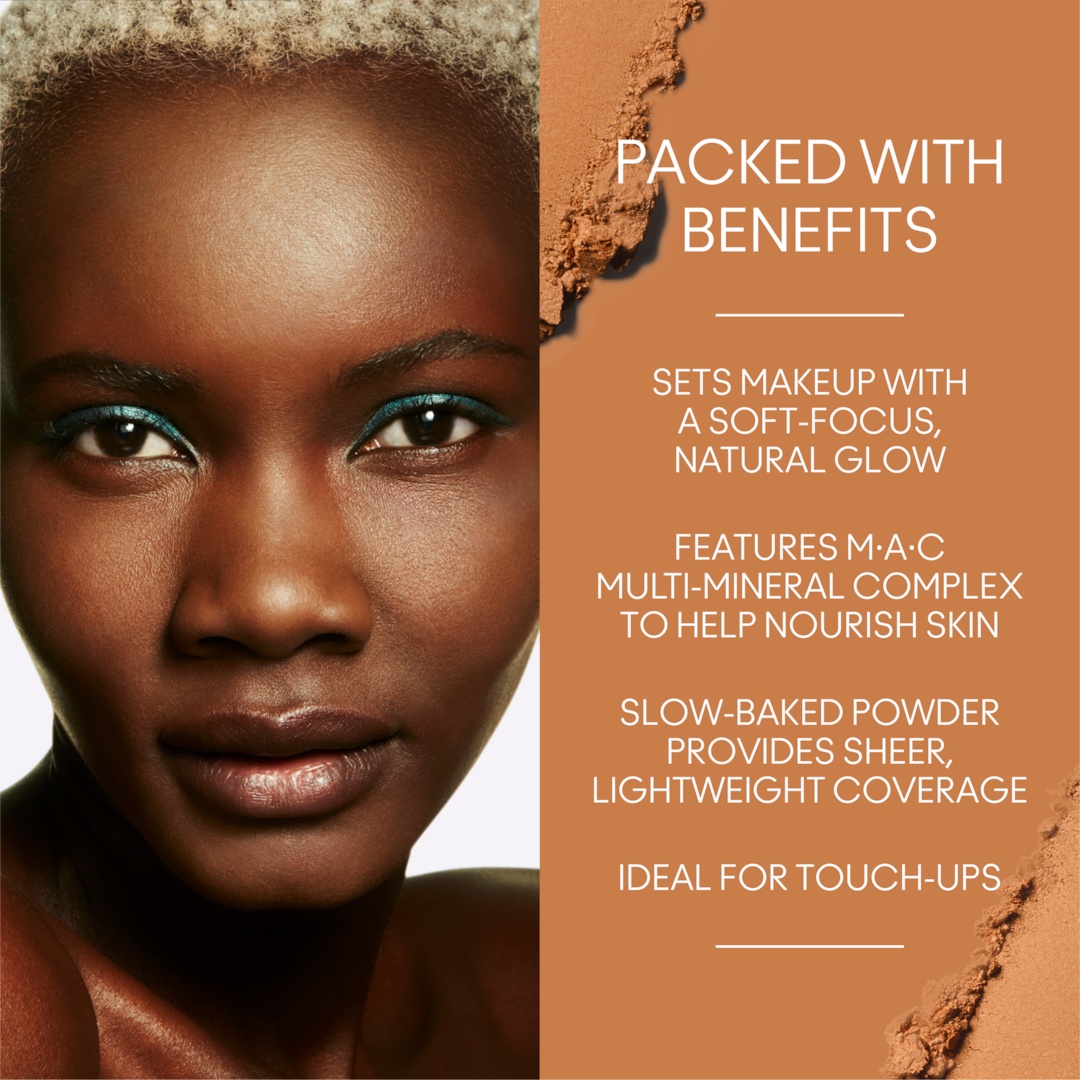 ---
What is your favorite underrated MAC product? Not a MAC fan, what's your favorite underrated product from your favorite brand?
---
If you enjoyed this post, please give it a like down below. If you'd like to check out more of my content, click here for the best place to start.
Disclaimer: I purchased all products featured with my own money. This site receives a minimal commission from participating in the WordAds program and using affiliate links. For my full disclosure policy, click here.