This blog uses affiliate links (marked with **). When you purchase through links on my site, I may earn a small commission. Learn more here.
If you follow the beauty industry closely, then you know that new releases are happening all the time. So let's discuss what new products are on my radar this week.
UPDATE: I did end up purchasing the NARS Matte Bronzer and the L'oreal Age Perfect Radiant Satin Blush. If you are interested in swatches or my review you can check them out with the following links.
---
NARS matte bronzer (shade Samoa), $38.00**:  I was initially intrigued to try this formula because I like their sunwash diffusing bronzer and it looks like they may be discontinuing that line in favor of this new formula.  So far, the reviews I've seen have been positive but I have so many bronzers I've been really enjoying lately and they all give the skin a healthy glow.  So, I'm not sure I really want to go back in the direction of matte bronzers if that isn't what I like to use anymore.  NARS did also reformulate their more classic formula which does have sheen/shimmer in it, so maybe I should take a look at that formula instead.
Estee Lauder Bronze Goddess highlighting powder gelee, $45.00: I'm mostly a fan of Estee Lauder's foundations and brushes but I do often take a look at what else they are releasing. Every year they release a Bronze Goddess collection and this year is no different. I'm disappointed that they have started to add fragrance to their highlighter formula for the last couple of years and I was crossing my fingers that they wouldn't do the same this year. If the fragrance is the same as years previous, you can smell it before you even open the compact. The ingredient list for this year's product does list fragrance, so I definitely won't be purchasing a highlighter from this release.
ABH Luminous Foundation (400N or 410C), $38.00**:  I have dry sensitive skin so the marketing for this foundation sounds right up my alley.  The brand is promising a luminous medium coverage that feels weightless and still manages to be long-wearing.  It sounds like a tall order.  I just can't seem to gauge which shade I should try.  Reviews that I've seen are claiming the color descriptions are really off.  Today I did watch a video from a makeup artist that recommends ignoring the letters that they've given the shades and just use the actual shade descriptions to pick one out.  I'll take another look at them with that in mind and see if I still want to give it a try.
The following image is an affiliate link**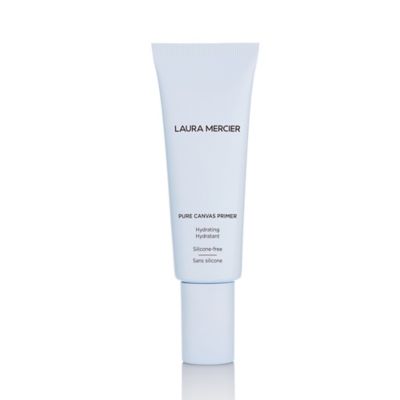 Laura Mercier Pure Canvas Primer Hydrating, $38.00**
: Laura Mercier recently revamped their line of primers and they now have one specifically for hydrating the skin. I'm curious to know if this would help my foundation sit better on my dry skin. I am typically hesitant to try primers because I have sensitive skin and often try to use the least amount of products possible to avoid irritating my skin. I've recently tried the Estee Lauder's The Illuminator Radiant Perfecting primer and the NARS Tinted Glow Booster in Tangsi (LE) and neither was hydrating enough for my dry skin. I'm not real sure I'd have a different result from the Laura Mercier formula, but I'm still curious.
L'oreal Age Perfect Radiant Serum Foundation (80 GoldenSun/115 Hazelnut mix), $16.99**:  This looks like it's a good option for dry skin types which had me really excited to check it out.  I've liked the L'oreal True Match Lumi in the past but I wasn't happy with the shade options and was hoping that this line would have a better option for me.  It looked like mixing the two above yellow undertone colors would be my best option.  Unfortunately, after seeing the ingredients, it contains three chemical sunscreen ingredients (homosalate, octisalate, and octocrylene).  In the past chemical sunscreens have irritated my sensitive skin so I mostly avoid them now.  I don't seem to have a sensitivity to octinoxate, but it is just my luck that they didn't use that.
L'oreal Age Perfect Radiant Satin Blush (425 Amber) $9.97**:  Covergirl seems to have discontinued their line of Trublend Blushes which were a beautiful satin finish that didn't accentuate the texture I tend to have on my cheeks.  So finding an alternative at the drugstore with a similar finish would be great.  It does contain some heavier ingredients like mango seed butter, cocoa seed butter and also has coconut oil and cornstarch which some people are sensitive to.  The marketing is also specifically highlighting that these contain camellia seed oil and that the entire Age Perfect range is good for mature skin.
---
That's a wrap for this week.  I've definitely eliminated some of these items from making it to my wishlist by talking through it with you guys.  The NARS bronzer, ABH foundation, and L'oreal blush are possibilities for me to purchase in the future.
---
If you enjoyed this post, please give it a like down below. If you'd like to check out more of my content, click here for the best place to start.
Disclaimer: This site receives a minimal commission from participating in the WordAds program and using affiliate links. For my full disclosure policy, click here.