I placed my order for two of the new MAC Skinfinish Sunstruck Bronzers when they were live on the MAC website a few days ago and they arrived today. I wanted to go ahead and share swatches of the two shades that I purchased. I'm not sure why they have disappeared from the website, but I'm sure they will return because some shades are already available at Belk and QVC.
UPDATE March 28, 2023: MAC's Consumer Care Team has responded to me letting me know that the bronzer launch was delayed. I also contacted MAC again to ask specifically about the safety of using these products after a reader mentioned to me that she heard this product was being discontinued due to its smell. MAC has responded that these products are safe for use (see below for their exact wording).
UPDATE March 21, 2023: I talked to MAC's online customer service and they informed me that these bronzers were released ahead of schedule. They did also say that I could contact the consumer care team to confirm, so I did send them an email. The bronzers are no longer at Belk or QVC when I checked, so I'm not sure how so many retailers could have launched something ahead of schedule all at the same time. If the information changes when I hear back from MAC Consumer care I'll be sure to post an update.
The brush that was released with the collection is listed on the MAC website, so there is clearly something going on with this release. Some of the affiliate links below will only take you to the MAC homepage until the brand reposts the items. I know this may be slightly annoying, but it saves me from having to update the links later when they reappear. The QVC links at the bottom do take you to the product pages and you can purchase these items from QVC as of the time I am posting this.
Ok, let's get into some swatches and comparisons!
I have to tell you, I'm nervous to even try to use the Radiant Bronzer formula. It is so shiny and reflective it is definitely making me worry that it will look more like a highlighter. Now things can change when you blend products out sheerly with a brush, but I don't know that a fluffy brush can really do much to diffuse this much shine. I know there are some people that avoid bronzers with any sort of sheen, so if that sounds like you, the radiant formula is a pass regardless of how it blends out.
I know that there are people that love the NARS Bronzing Powder for its healthy sheen, but that is also what makes some people dislike it. So hopefully comparing the MAC Skinfinish Sunstruck Bronzers to the NARS shades that I have will be a good point of reference for the finish. Those comparison swatches are further down in this post.
This blog uses affiliate links (marked with **). I may earn a small commission when you purchase through links on my site. Learn more here.
MAC Skinfinish Sunstruck

Radiant

Deep Golden, $35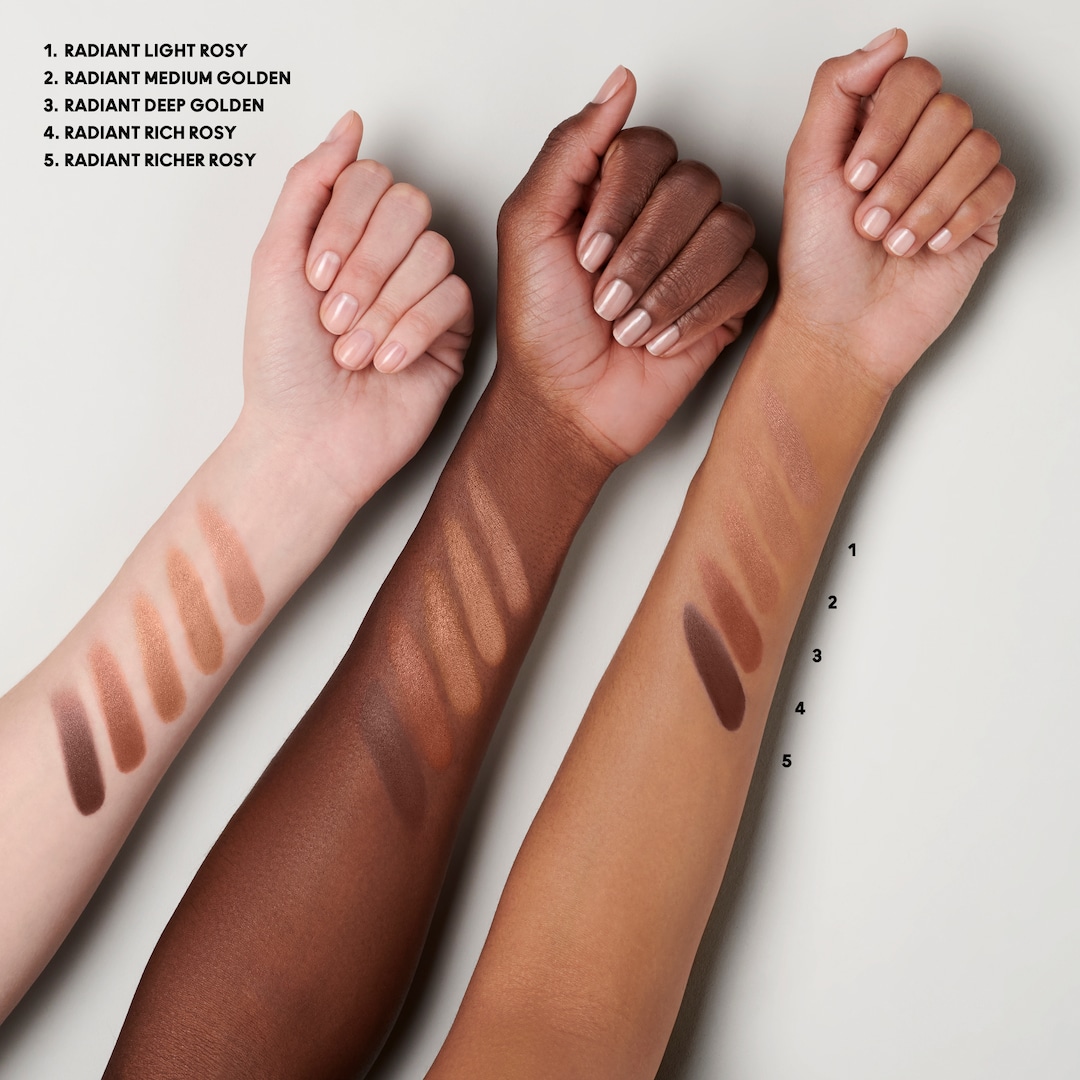 MAC Skinfinish Sunstruck Radiant Bronzer Swatches**
MAC Skinfinish Sunstruck

Radiant

Deep Golden vs NARS Bronzing Powder Casino
---
MAC Skinfinish Sunstruck

Matte

Deep Rosy, $35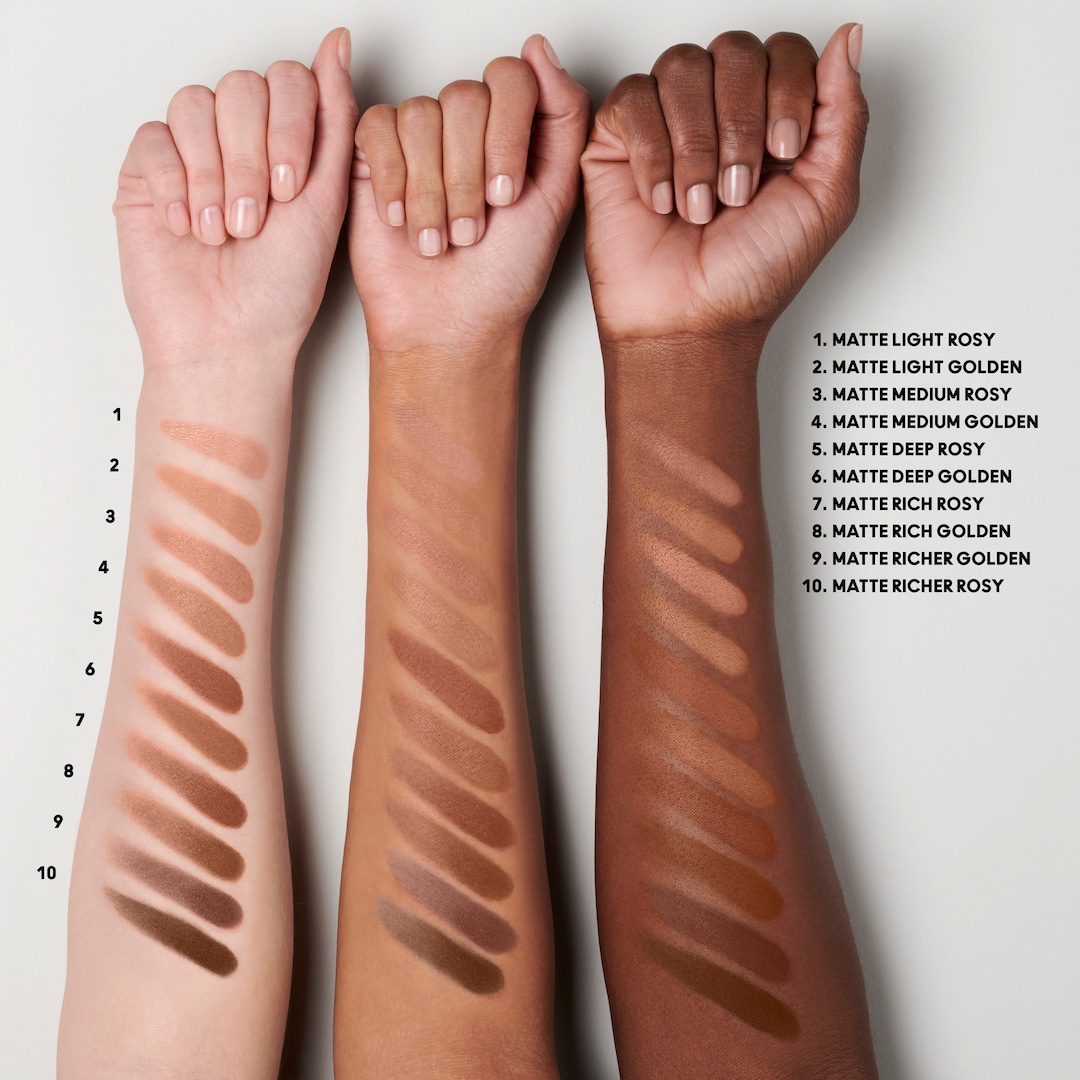 MAC Skinfinish Sunstruck Matte Bronzer Swatches**
MAC Skinfinish Sunstruck

Matte

Deep Rosy vs NARS Bronzing Powder Punta Cana
---
MAC Skinfinish Sunstruck Radiant Bronzer Ingredients
Even when MAC had these products available on the website they had no ingredient listing, so I wanted to include that information.
MAC Skinfinish Sunstruck Matte Bronzer Ingredients
---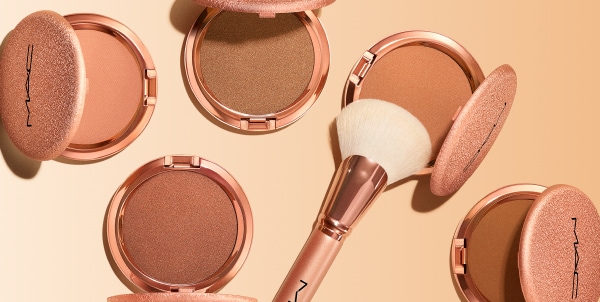 MAC Skinfinish Sunstruck Bronzer (2023 release)**
---
Stay tuned for an update once I've had the chance to try them out.
---
If you enjoyed this post, please give it a like down below. If you'd like to check out more of my content, here are some places to start.
Brands A-Z: Check out this index if you want to know what products I have posted about in the past.
MAC Cosmetics: I likely have some swatches you've been searching for if you love Mac as much as I do.
The Wanderlust List: Join me as I search for alternatives to new releases.
Disclaimer: I purchased all products featured with my own money. This site receives a minimal commission from participating in the WordAds program and using affiliate links. For my full disclosure policy, click here.