I'm a fan of the Laura Mercier brand, so this release immediately got my attention. This release definitely makes sense for the brand considering the popularity of other liquid blushes in this format like the Glossier Cloud Paints, Flower Beauty Blush Bombs, and Milani Cheek Kiss Blushes to name a few. I'm hesitant to give this a try since it would seem that I'm not much of a liquid product person. I have only tried one other liquid blush (Covergirl Clean Fresh Cream Blush) and that did not go well for me. I also didn't have luck with the liquid highlighter from LYS.
This blog uses affiliate links (marked with **). When you purchase through links on my site, I may earn a small commission. Learn more here.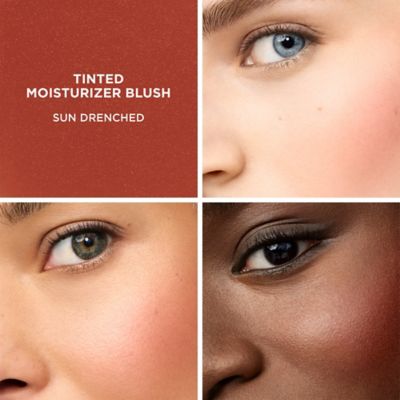 The Tinted Moisturizer Blush is available in 14 shades and retails for $28.00 direct from lauramercier.com.** So far the only other place I have seen these is at Sephora.com** but they only have 9 shades. At least currently it would seem that Soleil, Mediterranee, La Piscine, Mistral, and Cherry Orchard are exclusive to the Laura Mercier website. Provence, Southbound, Promenade, Parasol, Croisette, Sun Drenched, Corsica, Coastline, and French Riviera are available at both retailers.
---
Will you be giving this formula a try?
---
If you enjoyed this post, please give it a like down below. If you'd like to check out more of my content, here are some places to start.
Brands A-Z: Check out this index if you want to know what products I have posted about in the past.
MAC Cosmetics: I likely have some swatches you've been searching for if you love Mac as much as I do.
Shop My Stash: Join me as I share swatches of my products and occasionally search for alternatives to new releases.
Disclaimer:  This site receives a minimal commission from participating in the WordAds program and using affiliate links.  For my full disclosure policy, click here.